Cookie Cutters • Sugar Cookie Decorating • Cookie Decorating Ideas & Resources • Cut-out Cookie Recipes, Instruction, Tips, & Tutorials • Decorate Cookies Like a Pro
Home > Cookie Decorating Idea Book


Cookie Decorating Idea Book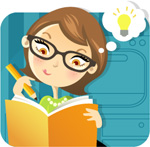 It's time to think outside the cake box!
Sugar Cookie Decorating Ideas here we come! This section is dedicated to exploring the endless options in cookie decorating.
Have you noticed the price of greeting cards lately? It is not unusual for them to be 4 to 5 dollars each! You can make great sugar cookie gifts that will be enjoyed much more than a piece of cardstock for less money! (They'll taste better too!) These cookie decorating ideas will help you create great cookie gifts that will make people's eyes pop and jaws drop! Here are just a few of the fun ideas in which cookie decorating can be used to impress your favorite people:
Package tie-ons
Place Cards
Party Invitations
Birthday party favors
Birth announcements
Baby shower favors

Thank you gifts
Teacher appreciation
Neighbor Christmas gifts
Birthday recognition in the workplace or classroom
Greeting cards

Wedding shower favors
Wedding reception guest favors
Graduation
Housewarming
Service man holiday gifts

Below are a just a few specific sugar cookie decorating ideas for specific events. Feel free to use these ideas just as they are. Or even better, tailor them to fit your own wonderful cookie decorating creations. Before you know it you'll be generating your own unique decorating ideas and inspiring others with your sugar cookie creations.

Click on the images to learn more about each cookie decorating idea.